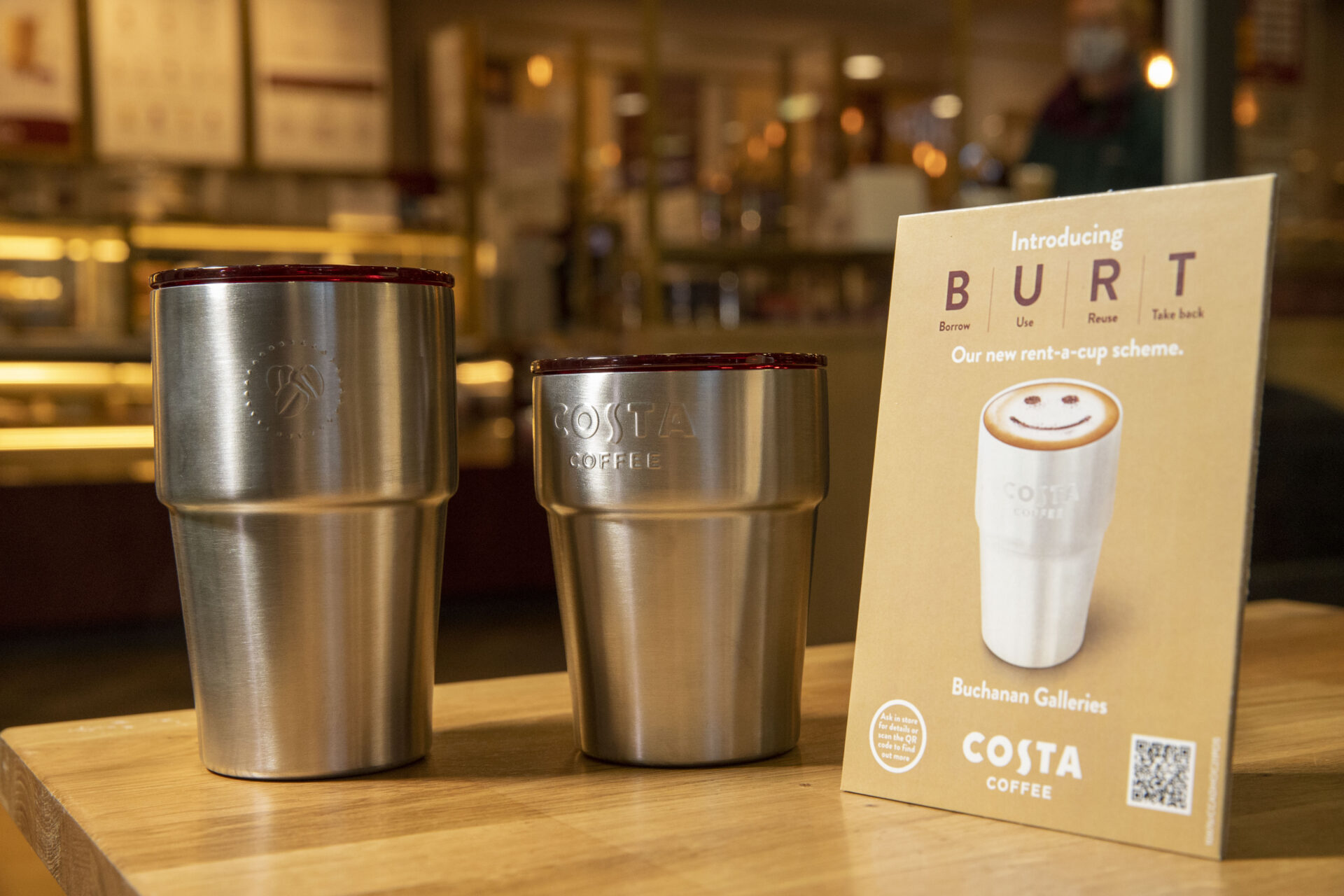 Costa Coffee are the first company to adopt the technology.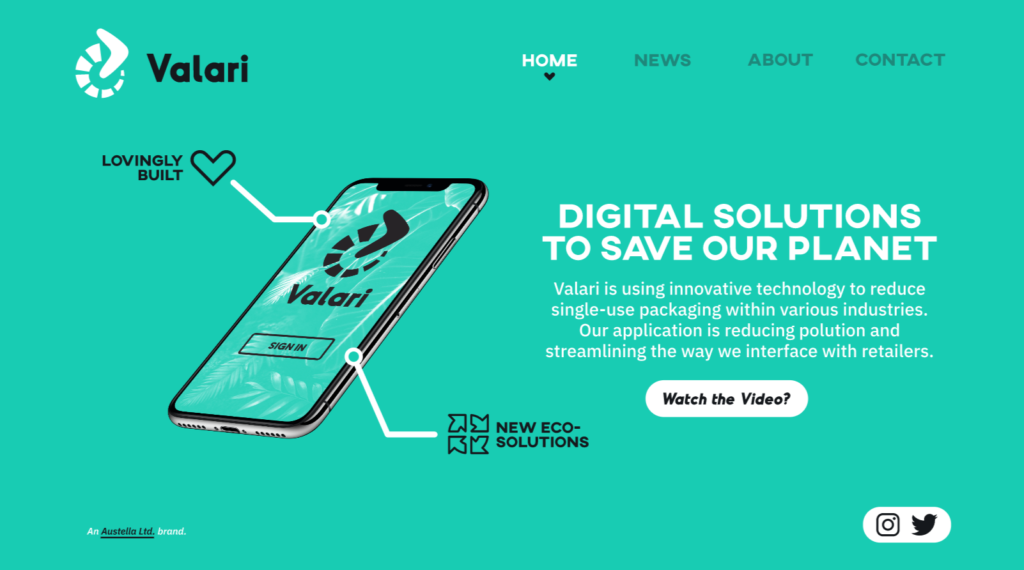 Austella working in partnership with BLOCKv Solutions today announce the release of the Valari platform, a blockchain-enabled solution designed to reduce reliance on single-use packaging.
The platform is the culmination of 3 years collaborative development between Austella and BLOCKv, using BLOCKv's proprietary non-fungible token (NFT) technology. The platform works by creating digital twins of physical products, in this case multi-use packaging, and each product transaction – in our parlance a transaction is an acquisition, return/drop-off, creation or disposal of a multi-use receptacle, is maintained as a record on the blockchain. At any given moment, the system can be interrogated to determine the location and possessor of each receptacle and enable smart collection, cleaning and re-distribution of them.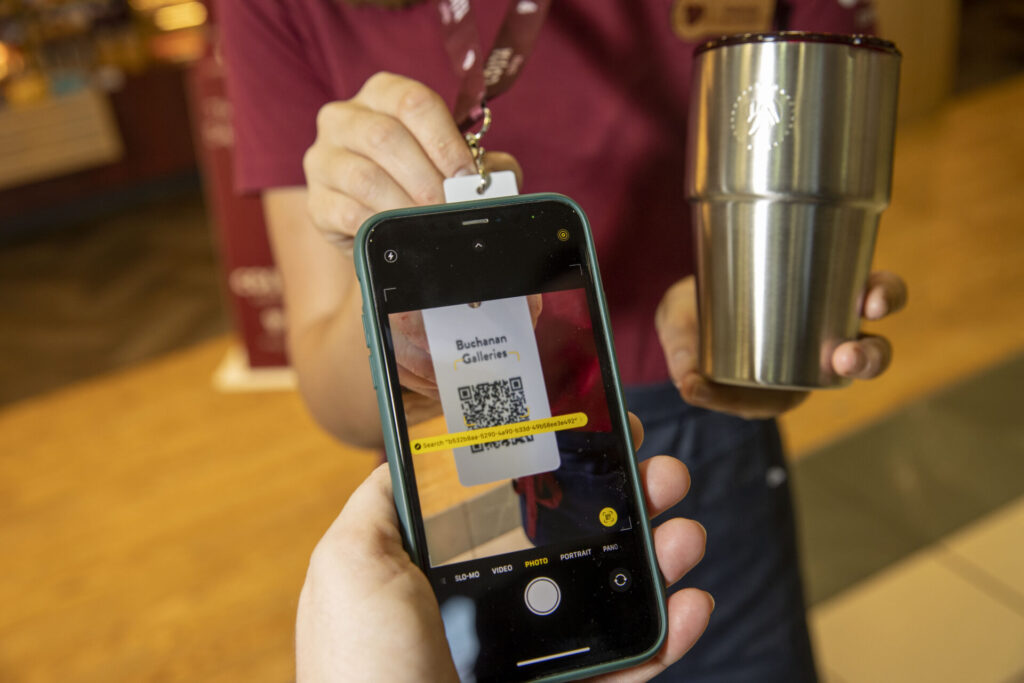 The platform has the added capability to gamify transactions and incentivise consumer behaviour, for example providing loyalty points based on the distance between acquisition and return.
It is Austella's ambition to significantly reduce the environmental impact of single-use packaging. To illustrate the growing problem, 7 million single-use coffee cups are thrown into landfill every day in the UK alone. Austella's ambition is shared by Costa Coffee who are the first retail partner to utilise the Valari platform.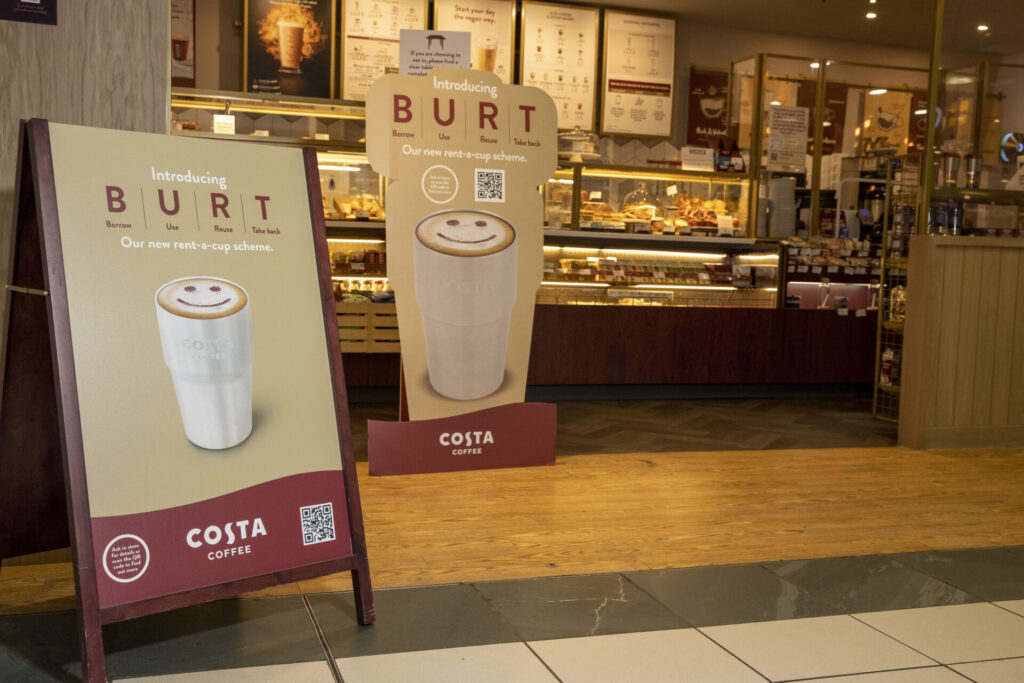 Costa Coffee are trialling the platform in powering their BURT scheme. BURT – which stands for 'Borrow, Use, Reuse, Take Back' – builds on Costa Coffee's work to improve the sustainability of its cups and packaging by utilising innovative digital technology, seeking to shift consumer behaviour towards reuse. The trial launches today across 14 stores in Glasgow, the home of COP26, and will last for six months.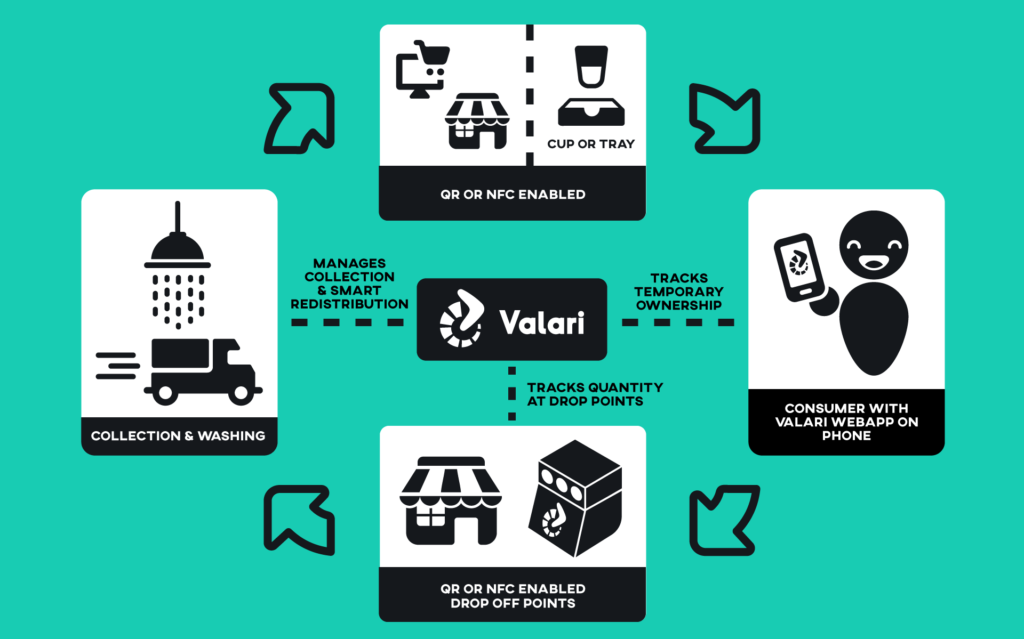 Costa Coffee will be using the trial to gain feedback from customers and learn about uptake and behaviour towards reusable cups. It will then use its findings to optimise and develop a scheme that will roll out more widely across the UK in phases.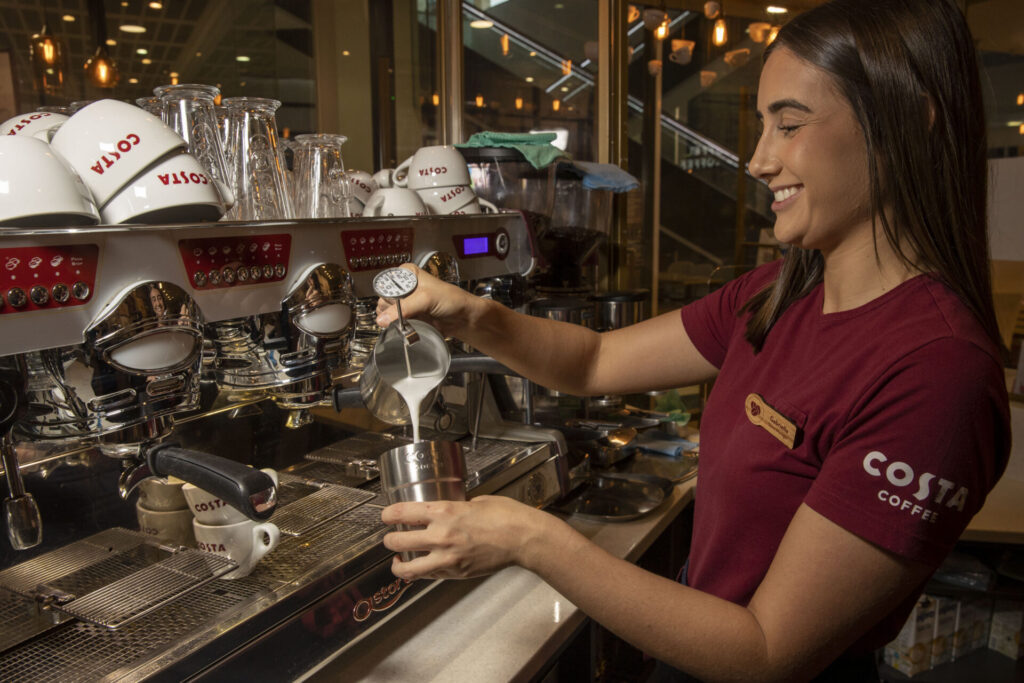 About Austella:
Founded in 2014 and based in Wokingham, Austella is a digital technology studio focussed on the development of immersive applications primarily utilising Virtual & Augmented Reality in combination with blockchain technology. Our previous work has taken us into many industry sectors, including FMCG, Automotive, Industrial and Telecommunications, where we've developed award winning applications and experiences to educate, inspire and entertain
At Austella, we are passionate and committed to working with our client partners in utilising leading-edge technology in the preservation of the environment for future generations. To that end, we started development of the Valari platform (www.valari.uk) in 2018 as a solution to reduce reliance on single-use packaging.
www.austella.com
About BLOCKv:
BLOCKv is a development platform for creating and emitting intelligent Non-Fungible Tokens (NFTs) that act as a standardised framework to build digital goods. The favoured NFT platform of the Fortune 500, BLOCKv's NFTs can be distributed and collected through social media, augmented and virtual reality, GPS drops, email, QR codes and NFC tags, can be dynamically minted to a number of leading blockchains, and are accessible from any internet enabled smart device, recreating the sensation of physical object ownership in the digital world.
https://blockv.io
About Costa Coffee:
Founded in London by Italian brothers Sergio and Bruno Costa in 1971, Costa Coffee is present in 41 countries around the world, with over 2,700+ coffee shops in the UK&I and 1,100+ globally. We are proud to be the nation's favourite coffee shop, having been awarded "Best Branded Coffee Shop Chain in the UK and Ireland" by Allegra Strategies for eleven consecutive years (2010, 2011, 2012, 2013, 2014, 2015, 2016, 2017, 2018, 2019, 2020).
Making a positive contribution to the communities we are part of its extremely important to us, both here in the UK and across the world, that's why we established The Costa Foundation, a registered charity with the aim of improving the life chances of children in coffee growing communities by helping them access a safe, quality education. So far, the Costa Foundation has funded over 100 school projects and changed the lives of more than 100,000 children. We also have a UK-wide Community Programme, which enables our teams to volunteer their time to good causes locally and to invite community groups to make use of our welcoming space in store.
In 2011, Costa Coffee purchased Coffee Nation, which is now Costa Express. Today, Costa Express operates in 16 international markets, with over 11,000+ coffee bars in the UK and more than 1,100+ globally. Proudly serving the same Costa Coffee Signature Mocha Italia blend found in stores, combined with fresh milk to create a delicious and warming cup of coffee on the go.
All Costa Coffee products, including our At-Home range and Costa Coffee in a can range, have been expertly crafted by Gennaro Pelliccia, our Master of Coffee and use Rainforest Alliance Certified coffee beans.