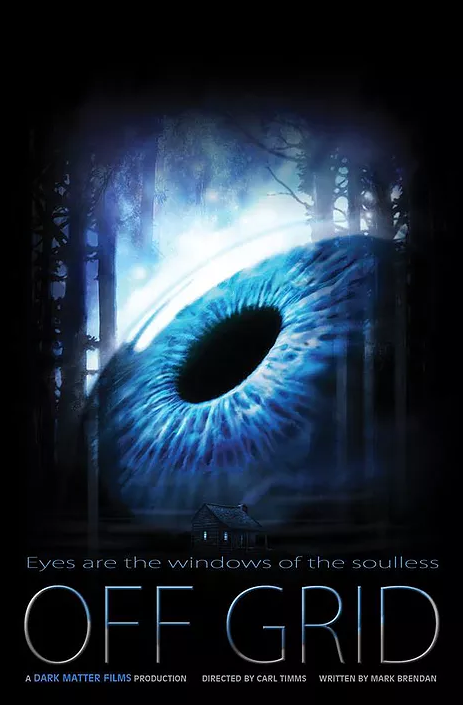 This week at Austella, we're going to take a short break from reporting the latest AR and VR developments to share the exciting news that Austella scriptwriter Mark Brendan will soon begin shooting for his post-apocalyptic supernatural horror film, Off Grid.
Off Grid will be the second short film for Dark Matter Films, run by director Carl Timms and writer Mark Brendan; Dark Matter's first film, the zombie short Still, appeared at 25 film festivals and won nine awards, so big things are expected this time around.
James Cosmo signs for the lead role
Perhaps the most exciting news to date is that Games of Thrones star James Cosmo has signed to play the lead role in the supernatural thriller. The award-winning actor is known for his roles in blockbusters such as Braveheart, Trainspotting, Troy, The Chronicles of Narnia and Wonder Woman, so getting him on-board is undoubtedly a huge coup for the team.
Commenting on the casting, Director Carl Timms, said: "I couldn't be happier that James Cosmo has joined us for Off Grid. From the moment I read the script, I thought he'd be perfect for the role. James is that kind of actor who can play both terrifying and gentle with equal aplomb – a combination of qualities that make his character Tanner a force of nature."
He will be joined by British horror actress Kate Davies-Speak, best known for her role in the award-winning sci-fi show Horizon; Alison Steadman, a BAFTA Best Actress nominee; and Marc Baylis, who played Rob Donovan in more than 300 episodes of Coronation Street.
We are delighted to sponsor the film 
Part of the film's budget is being raised by public crowdfunding on the website Indiegogo. With a long history of working with Mark at Austella, we are delighted to be able to cover the cost of lighting and power on the shoot and cannot wait to see the finished article for ourselves. With shooting beginning on location in Worcestershire in May, hopefully we won't have to wait too long!
If you'd like to contribute to the film then donations starting at £10 can be made on Off Grid's Indiegogo page. Some of the perks on offer include an exclusive combat workshop with Movieworks international, the chance to appear as an extra and even the opportunity to bag the film's Executive Producer role.