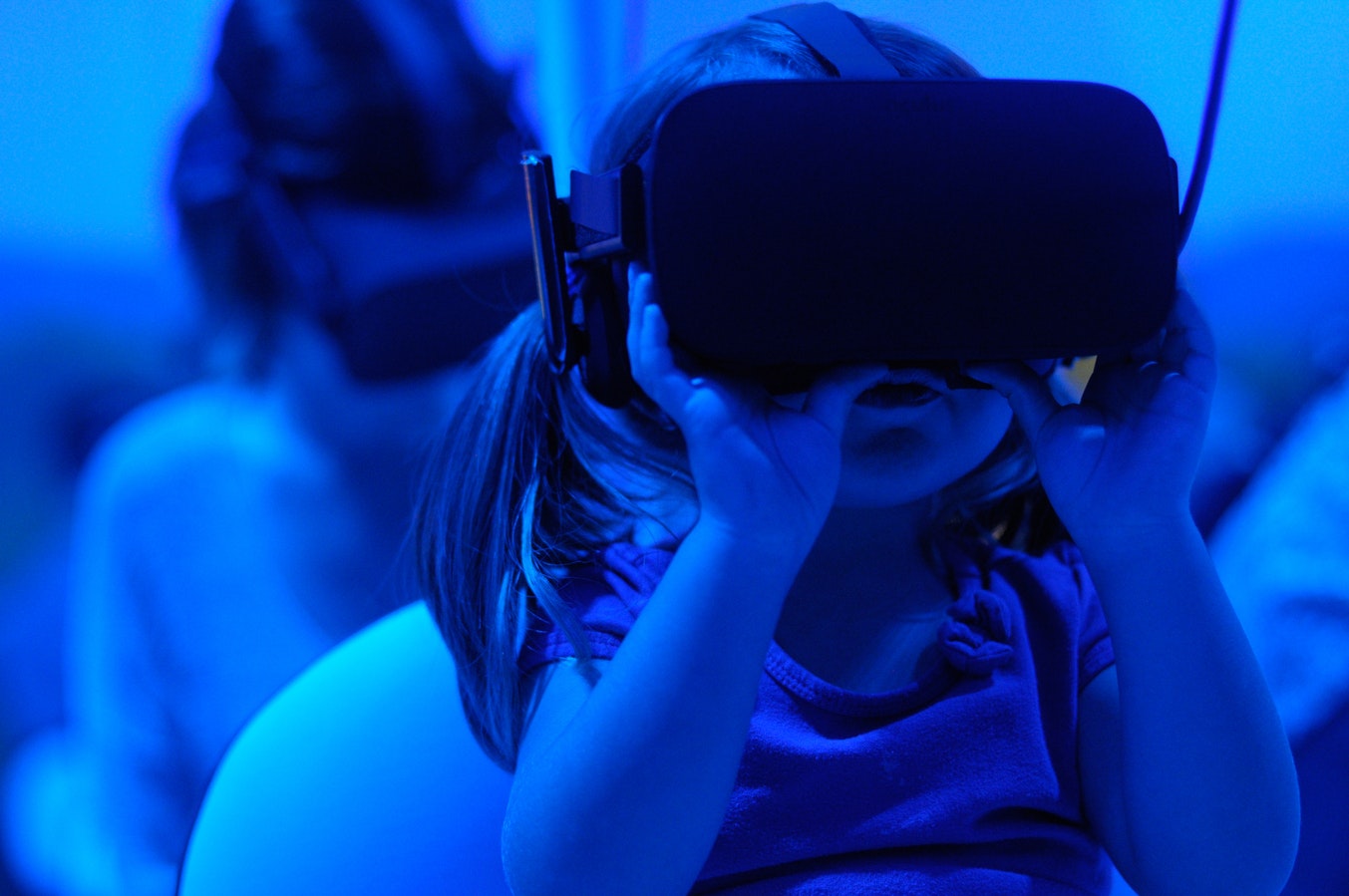 From clunky projectors and desktop computers to iPads and SMART boards, over the last 30 years, technology has had an important part to play in the evolution of education. For many years, immersive experiences have been muted as the next big thing in education, and with the emergence of new and affordable standalone head-mounted displays, that has started to become a reality.
Goldman Sachs has predicted that $700 million will be invested in virtual reality (VR) and augmented reality (AR) educational applications by 2025. Science and mathematics are two areas where VR is increasingly being used to represent abstract topics in ways that would be difficult or even impossible in real life. But what other ways is immersive technology being used in educational settings and what are the potential benefits it can bring..?
The potential benefits of VR and AR in education
Research has shown that there are a number of potential benefits that can be realised through the use of VR and AR applications in educational settings. That includes:
VR and AR allow students to revisit and repeat lessons multiple times to reinforce key messages.
Immersive technology can reduce the apprehension and embarrassment which can impede experimentation in activities like role-playing.
Students can interact and explore the virtual world independently which puts them in full control of their own understanding.
VR and AR provide immediate engagement in a world of limited attention spans and a growing reliance on technology.
Immersive experiences eliminate distractions for students who may struggle to concentrate when more traditional teaching techniques are used.
Immersive technology is suited to every learning type, with visual experiences proven to help children learn better.
VR and AR can promote engagement, with students keen to share their experiences within the virtual world.
VR and AR applications can have language translation built into the software to remove the language barriers that can prevent students achieving their educational goals.
Consuming new information through amazing visualisations can make learning fun.
How are VR and AR technology being used?
VR and AR technology is being used in an incredibly diverse range of educational applications to help raise engagement and increase knowledge retention for students of all ages.
Early education is all about learning through experience. There are a number of ways immersive experiences can help to enhance and complement real-world exploration and play. It can be an extremely useful tool in the development of speech, with virtual reality experiences helping to stimulate speaking, listening and storytelling skills. It can also be used to enhance real-world experiences, for example, by visiting a monkey's natural habit through VR after a trip to the zoo.
At primary school, VR and AR can be used to bring the curriculum to life. It can help to improve the quality of language skills, boost knowledge retention, support specific needs and create a context for learning that allows children to develop a deeper understanding of a topic.
Ensuring students are engaged and motivated is one of the biggest challenges secondary school teachers face. VR and AR technology can deepen the students' understanding of historical events, for example, by taking them to the trenches of WWI, and inspire a generation who has never known life without the smartphone.
Vocational training is one area where the benefits of VR and AR are really being felt. Being able to view a working engine from all angles without having to leave the classroom can be hugely valuable for aspiring mechanics. Similarly, giving students the opportunity to experience the reality of different workplaces can play a key part in the vocational training's success. Here's one example of how immersive technology was recently used to inspire students at a college in Slough.
Making learning fun
As immersive technology gains popularity in the classroom, it's clear to see just how much potential it has to inspire students to engage with content in new and exciting ways. At Austella, we create 3D, virtual reality and augmented reality educational applications, whether they're serious in nature or just really good fun. To find out more, please get in touch with our team today.