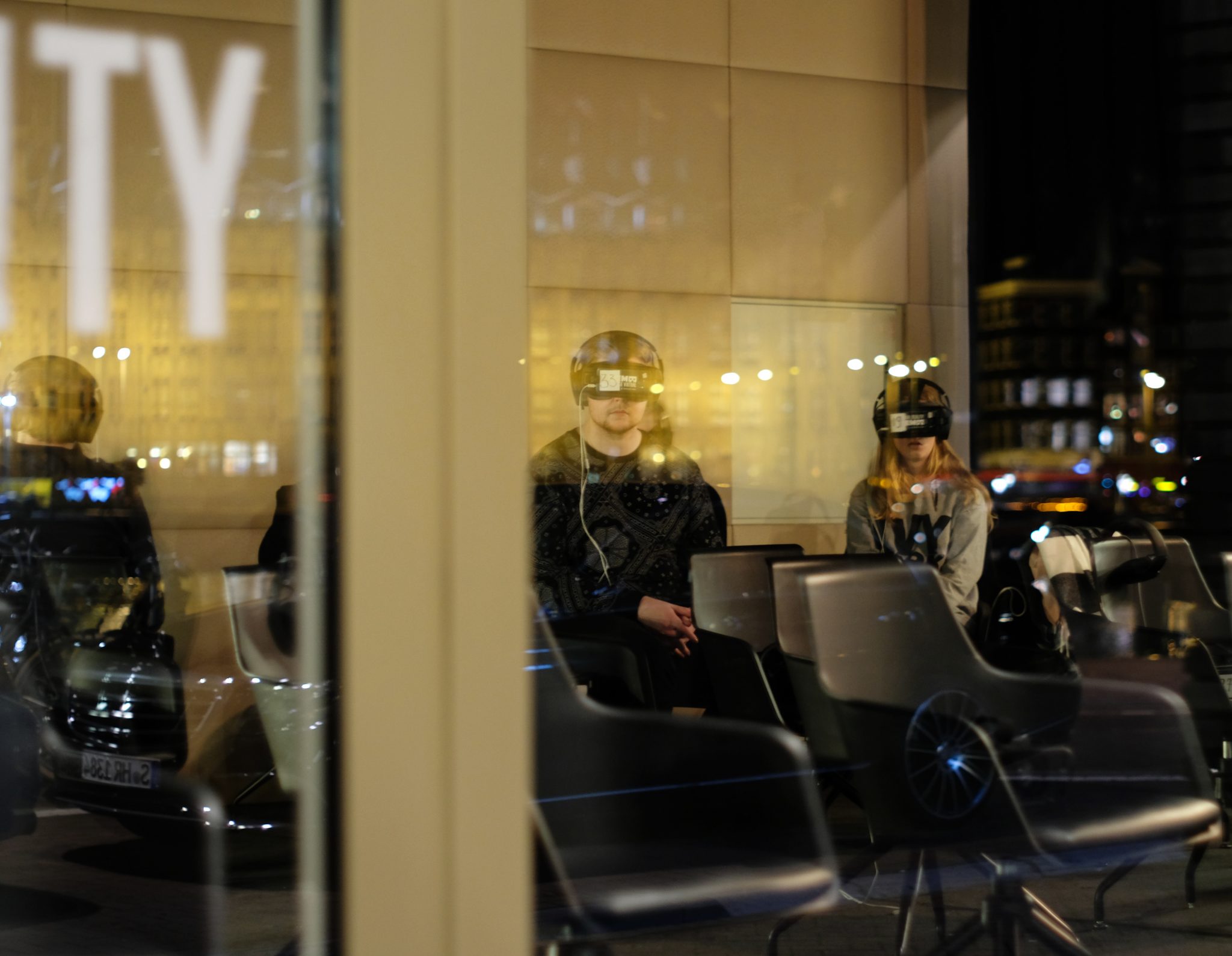 Virtual Reality (VR) technology may have originally been conceived as a form of entertainment to enhance the experience of gamers and cinema-goers, but now we're starting to see that the benefits could be much further reaching.
In recent years, more and more businesses in a range of industries and sectors have identified the potential of virtual reality as a professional training tool. This is because virtual reality can:
Simplify complex situations – VR can create simulated environments which are easier to understand for beginners and new hires. It also allows more complex situations to be introduced over time as skills improve.
Improve learning retention – Those in virtual reality situations must constantly adapt to and engage with their environments, which can boost learning retention by up to 33 percent.
Mimic real-life scenarios – VR can recreate real-life scenarios with close to 100 percent accuracy to allow users to train safely without risk of injury or damage to property.
Make learning more enjoyable – VR can be a much more fun and engaging way to train than traditional techniques such as reading learning manuals or watching videos.
These benefits have made immersive technology a popular training tool in industries as diverse as healthcare and medical, construction, aerospace and hospitality. However, one of the most exciting things about this technology is its unrivalled level of accessibility. This is making it an extremely powerful tool for those with physical and mental challenges who are unable to train in the traditional or academic sense, helping them to rediscover their independence and train for work.
How virtual reality training can help users overcome challenges
By recreating environments that stimulate a person's physical presence in the real world, VR can help learners with disabilities expand their knowledge and skills and learn in a way that might not have been possible in traditional training settings. Here are some of the ways virtual technology can be used to help disabled people train:
Overcoming physical limitations
For learners with physical disabilities that limit their movement, VR can give them access to training experiences that may not have been previously attainable and develop skills they can use in jobs they might not otherwise had access to.
Creating safe learning spaces
Virtual reality can be used by those facing communication challenges caused by conditions like Asperger Syndrome and autism to develop and practice their social skills in a non-threatening and safe space away from the workplace.
Producing risk-free experiences
People adjusting to a new sensory challenge or physical disability could learn how to adapt to potentially difficult or risky workplaces or situations safely through VR before returning to work. Safely understanding how to navigate a virtual environment could increase skills and confidence before venturing into the real world.
Personalising the training experience
While a one-size-fits-all training experience might do for many workers, a diverse range of needs and learning styles often arise from disabilities, which can make traditional training impossible. Virtual environments are controllable and can be tailored to match what is tolerable for the learner.
VR technology can create distraction-free experiences for learners that face attention deficit challenges like ADHD. As VR headsets completely cover the user's field of vision, they can be used to increase focus and attention and provide high levels of stimulation that users may not be comfortable with in the real world.
Creating great learning experiences
There is tremendous potential for virtual reality to give learners with disabilities access to great training experiences that boost their quality of life. At Austella, we are currently working with a charity to create VR training tools that help individuals who might not be able to train through the usual school/college route gain industry-recognised qualifications.
If you'd like to discuss a VR accessibility project or any other of our services, please get in touch with our team.